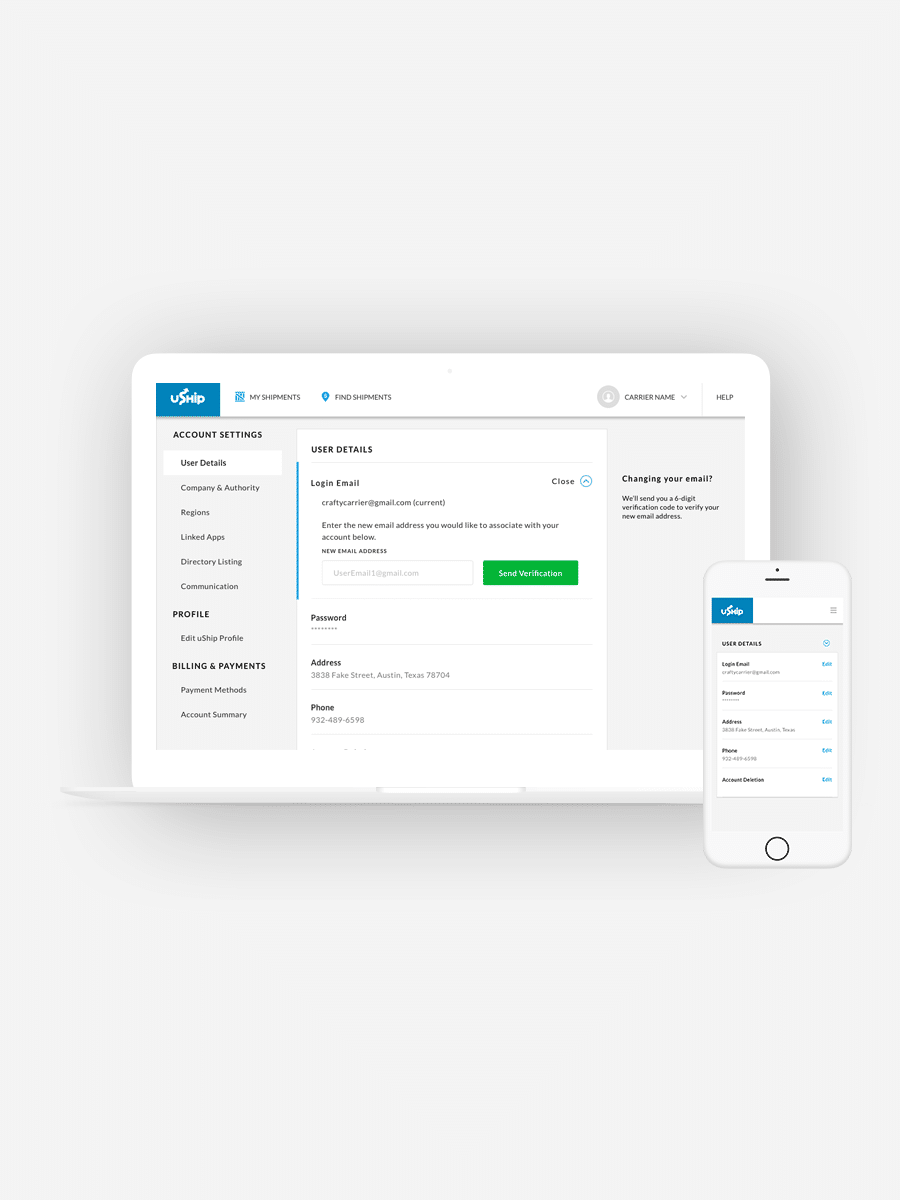 uShip Account Settings Redesigned
With a new focus on account security, we needed to re-design the account settings experience, specifically for email, password, address, and phone number to allow for 2-step verification.
Research – Design – User Testing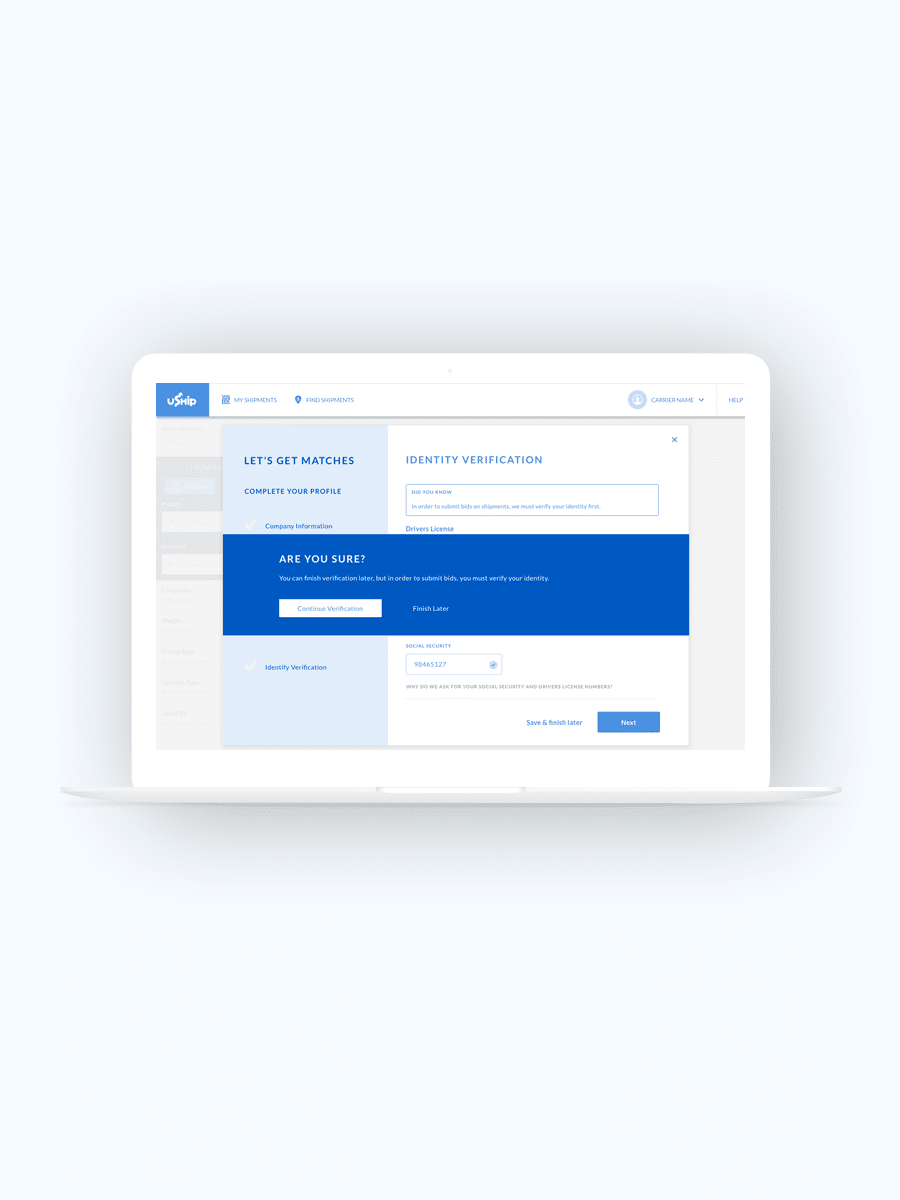 uShip On-boarding Redesign
uShip began a migration to Okta for user account management for over 8 million users. This meant re-designing the registration process for 1) increased account security, 2) more robust user on-boarding, and 3) streamlined account verification for payments.
User Interviews – Design Strategy – Design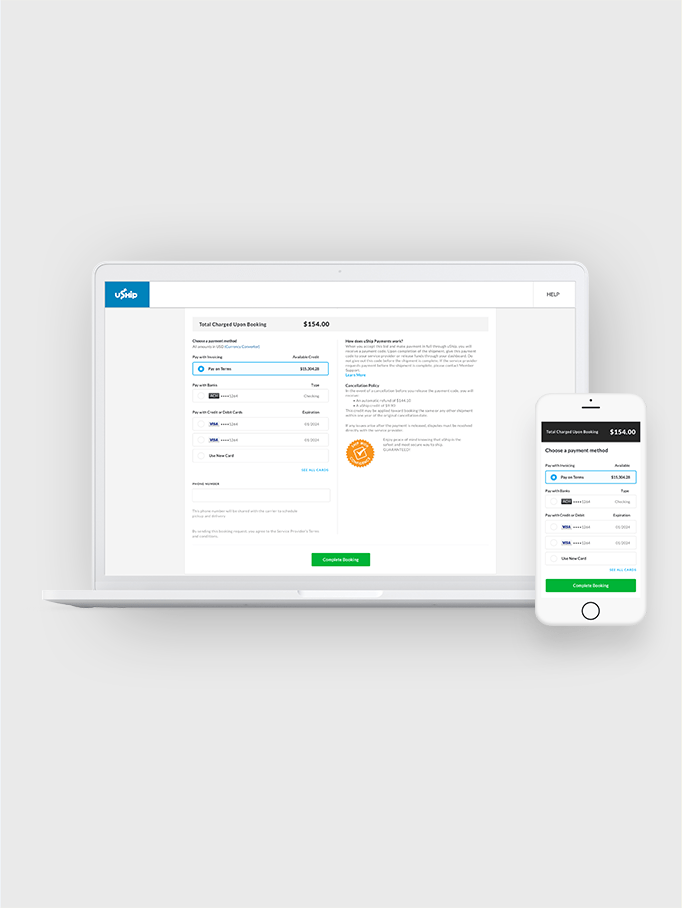 uShip Credit Payment Methods Redesigned
To streamline our checkout process for our business customers, we needed to add a credit option at checkout. This credit is serviced by a third-party vendor who handled the invoicing, payments, and credit checks.
Design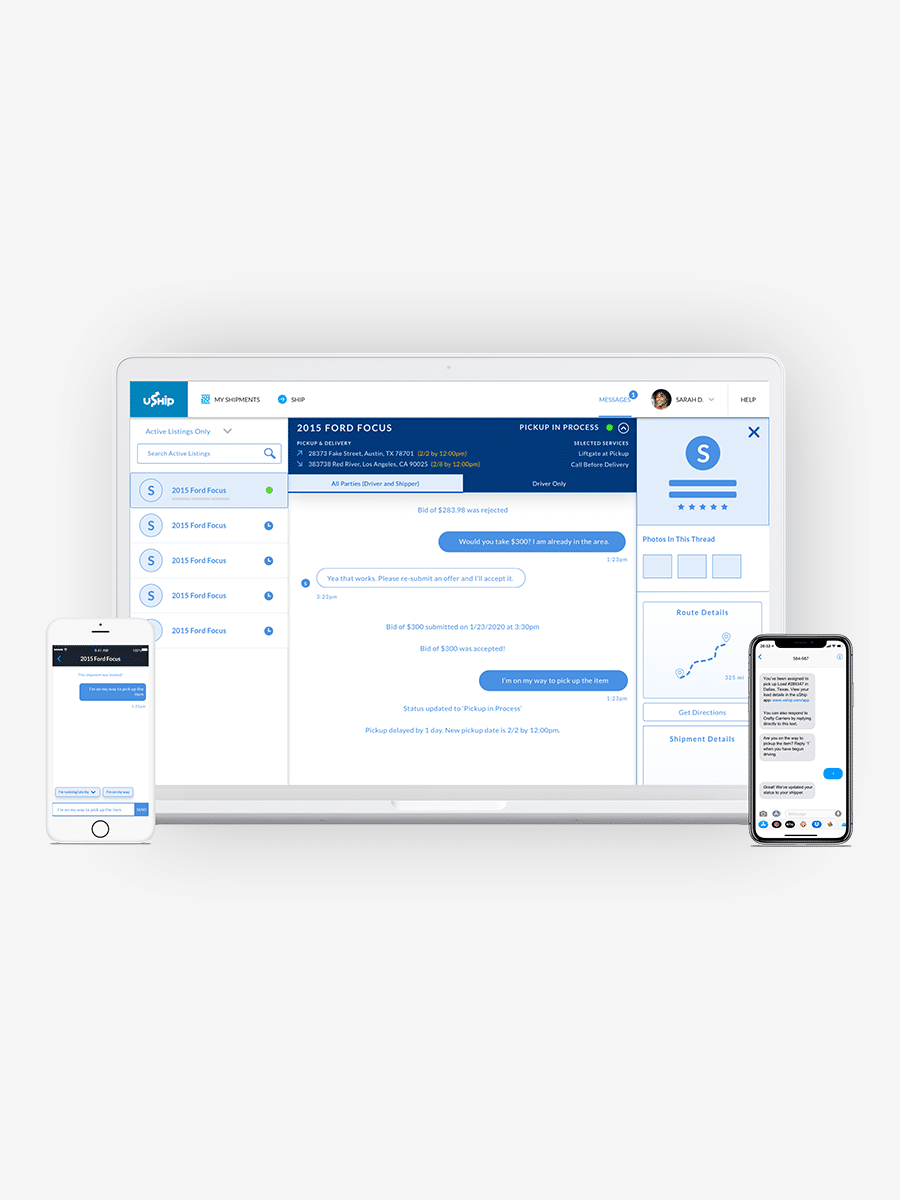 Communication Tools at uShip
Should the marketplace step in to facilitate the job, or should they stay back without interfering? I designed a future state concept where communication is centralized within our platform across desktop, iOS/Android, and text message to facilitate a smoother shipping transaction
Research – Design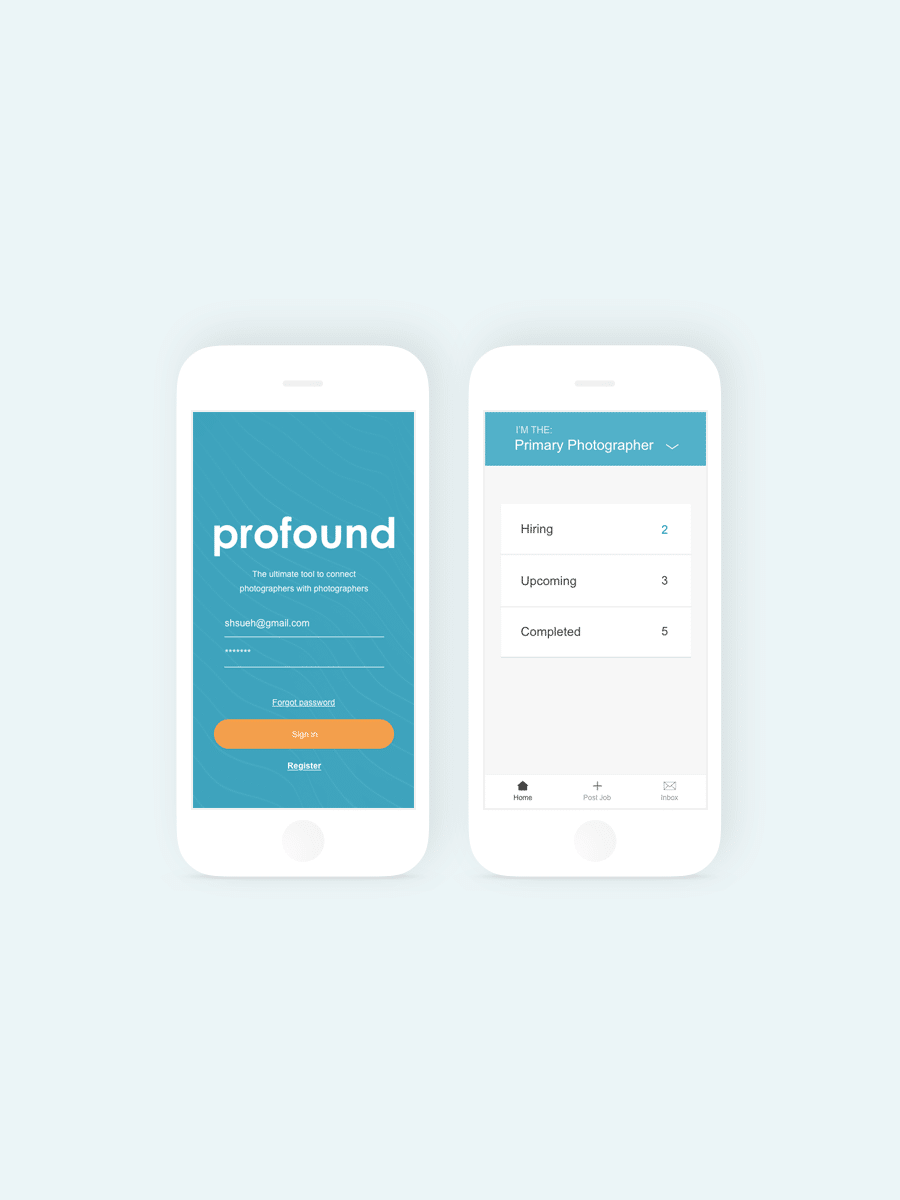 ProFound - A job-finding app for photographers
I created this app from scratch to streamline the process of connecting professional photographers with other professional photographers for jobs.
Research – Design – User Testing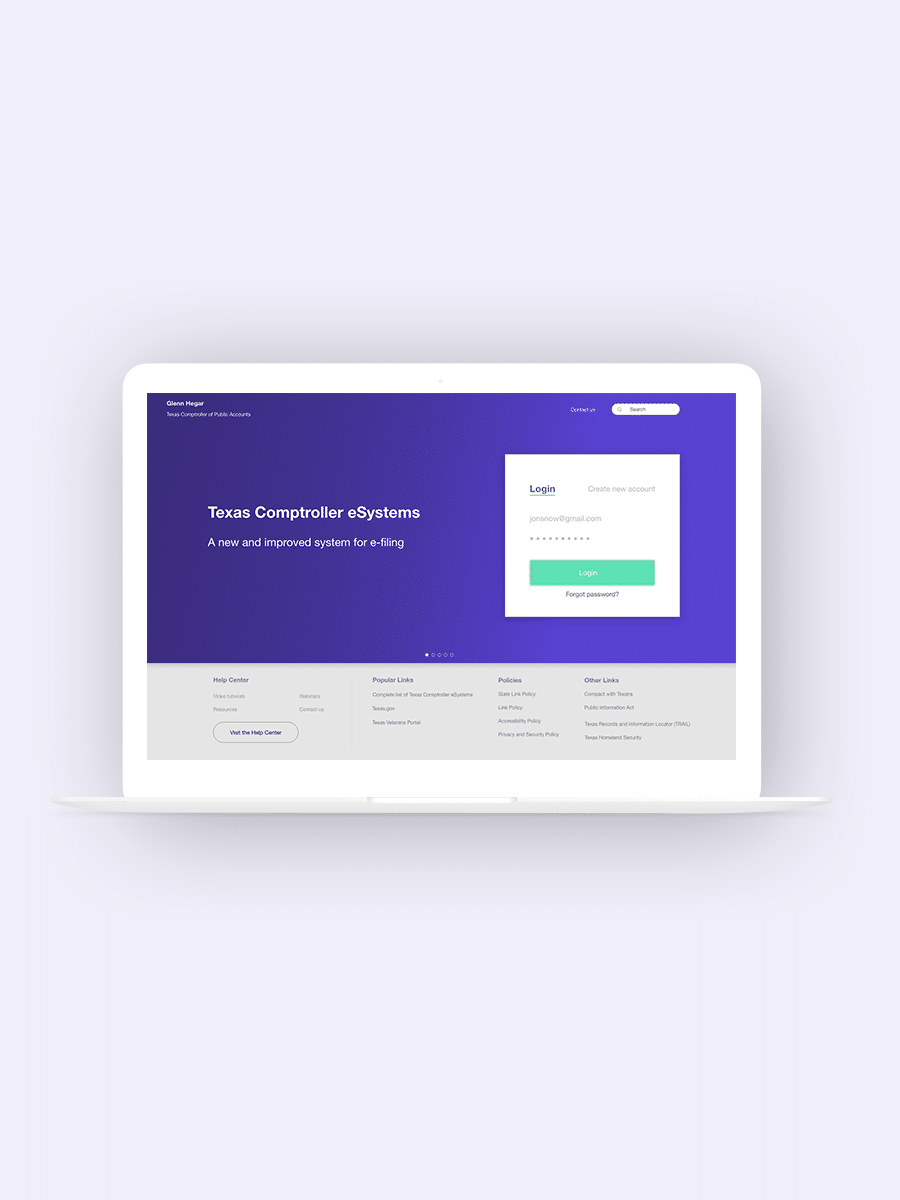 Comptrollers Sales Tax Redesign
This project features a re-design of the Texas comptrollers sales tax website through simplified user flow, re-organizing the information architecture, and improved visual hierarchy.
Information Architecture – Design – User Testing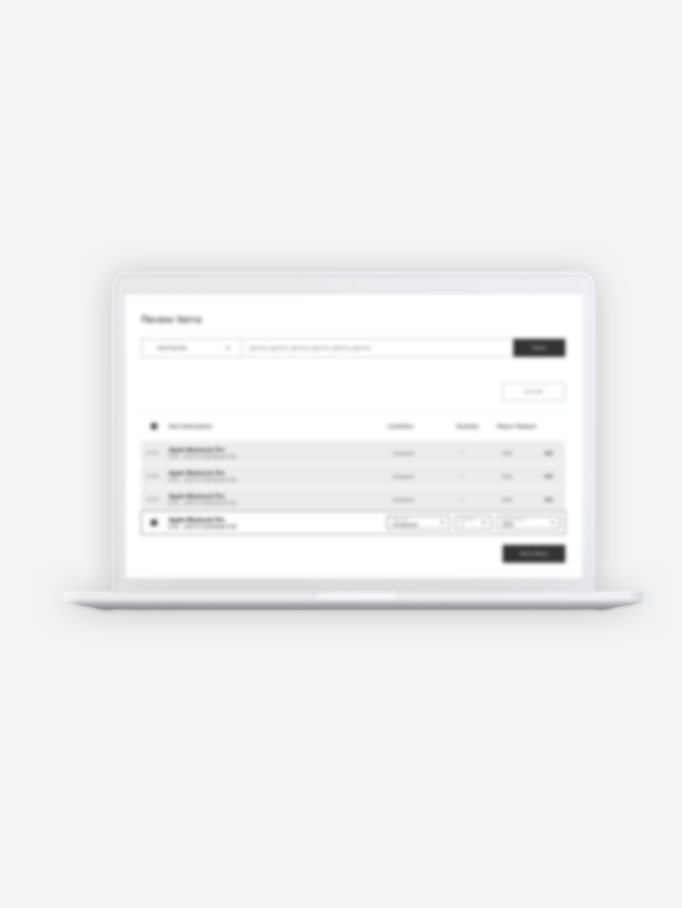 Enterprise E-Commerce Application (Password required)
Through whiteboard sessions, stakeholder interviews, user flows, and wireframe prototypes, I've created a wholesale RMA web-application prototype for an enterprise technology distributor.
Research – Wireframes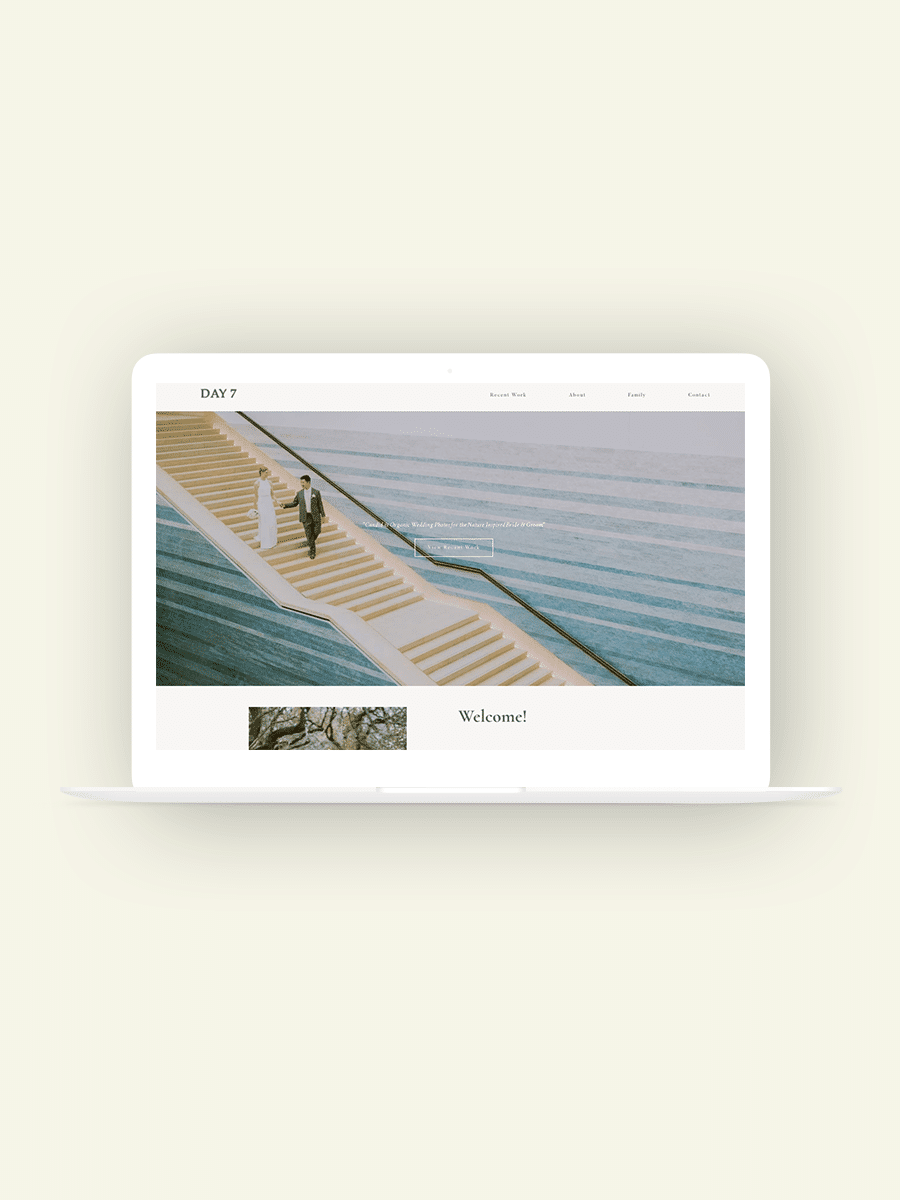 Digital Media Website Reskin
This project features a two-year journey to re-design my website based off user feedback, analytics, and interviews with clients.
Design – User Testing – SEO – Data Analytics