Communication Tools at uShip
Background
Can better communication lead to better business and more revenue? I think it can.
Communication related problems make up 12% of our customer support tickets in 2019 at uShip. This means customer support gets called to relay simple information like, "I'm late," or "I can't find the entrance…can you help me?"
What if there was a better way?

Research
We are in the age of the gig-economy, which means platforms like Uber, Airbnb, Favor, Task Rabbit, Rover, and uShip are the new normal. These marketplaces connect two parties, and then they step back and let the parties complete the job.
But what happens when there are problems with the job? Should the marketplace step in to facilitate the job, or should they stay back without interfering?
Competitive Analysis
There is an abundance of marketplace companies, and some of them are solving these communication problems. By auditing the marketplace economy where two strangers are connected to complete a business transaction, I discovered an important trend:
Communication in the platform leads to greater transparency for all parties involved.
This greater transparency means disputes can be solved more quickly. It means the customer can talk to the business freely and efficiently.
By connecting the parties directly within the marketplace platform, they are empowered to solve disputes directly. 
User Interviews
I talked to 4 uShip employees to learn about how they imagined communication in a perfect world. Here are some themes I heard:
"They want everything in one place."
"If we could have the carriers contact the shippers directly within our platform, then there would be a paper trail in case things go wrong."
"Right now, carriers will text shippers directly to confirm the shipment. If a dispute arises, they will send screenshots to customer support. It's kind of sloppy."
"I like the way Airbnb makes communication streamlined from the beginning to end of the transaction."
The problems were clear. To boil it down to a single statement:
Poor communication hurts business for us and our customers.
With these ideas bounced around, I asked an important question:
What could a streamlined communication platform look like at uShip?
I sought out to design this vision, and these mockups represent this future state. With some users on desktop, iOS, and text message, I needed to create a scenario where all 3 devices could seamlessly stay in sync.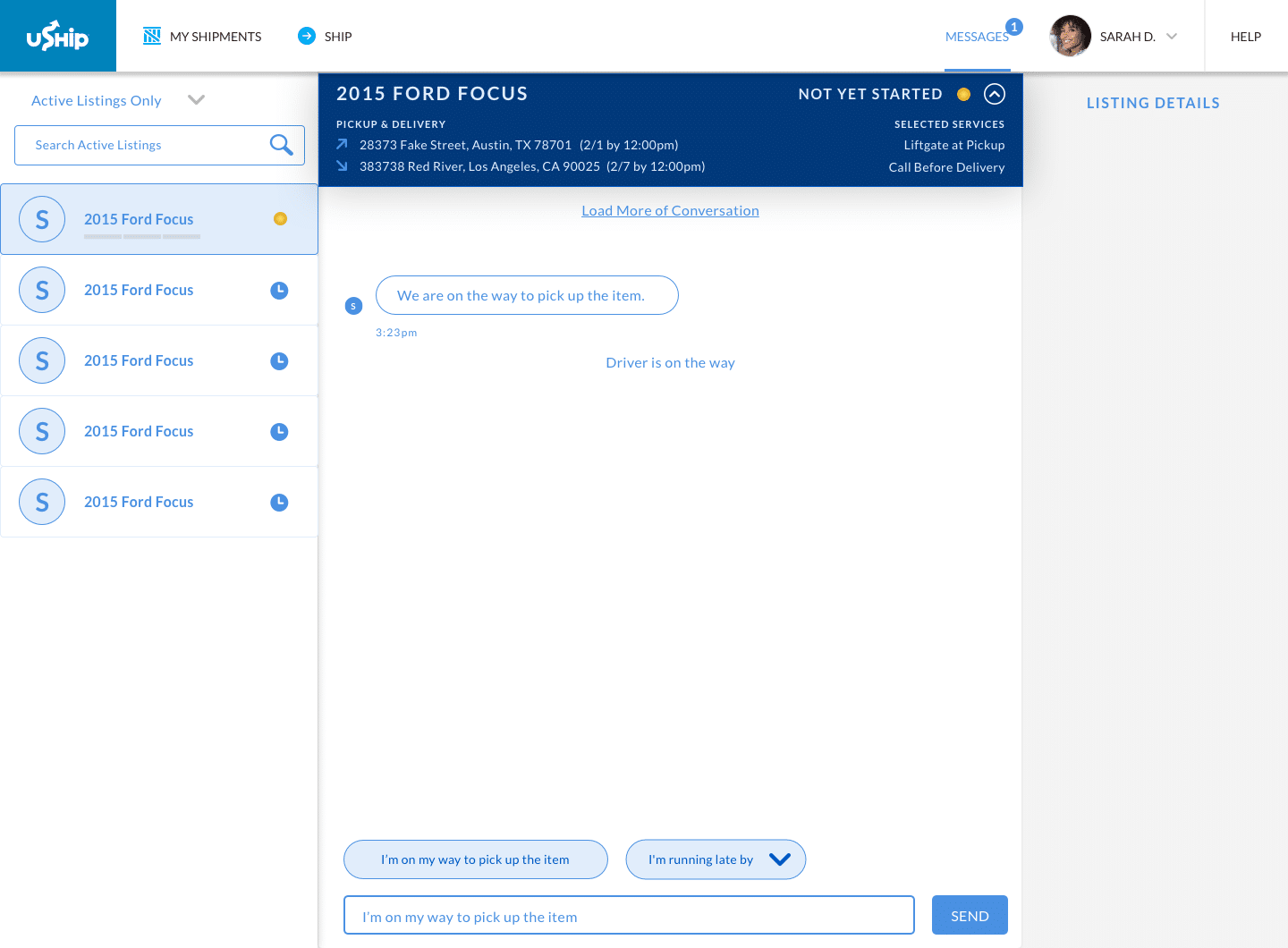 This is the message center, or a listing of jobs that are in different stages.
Here is what part of the customer journey could look like:
A Shipper accepts the Carrier's bid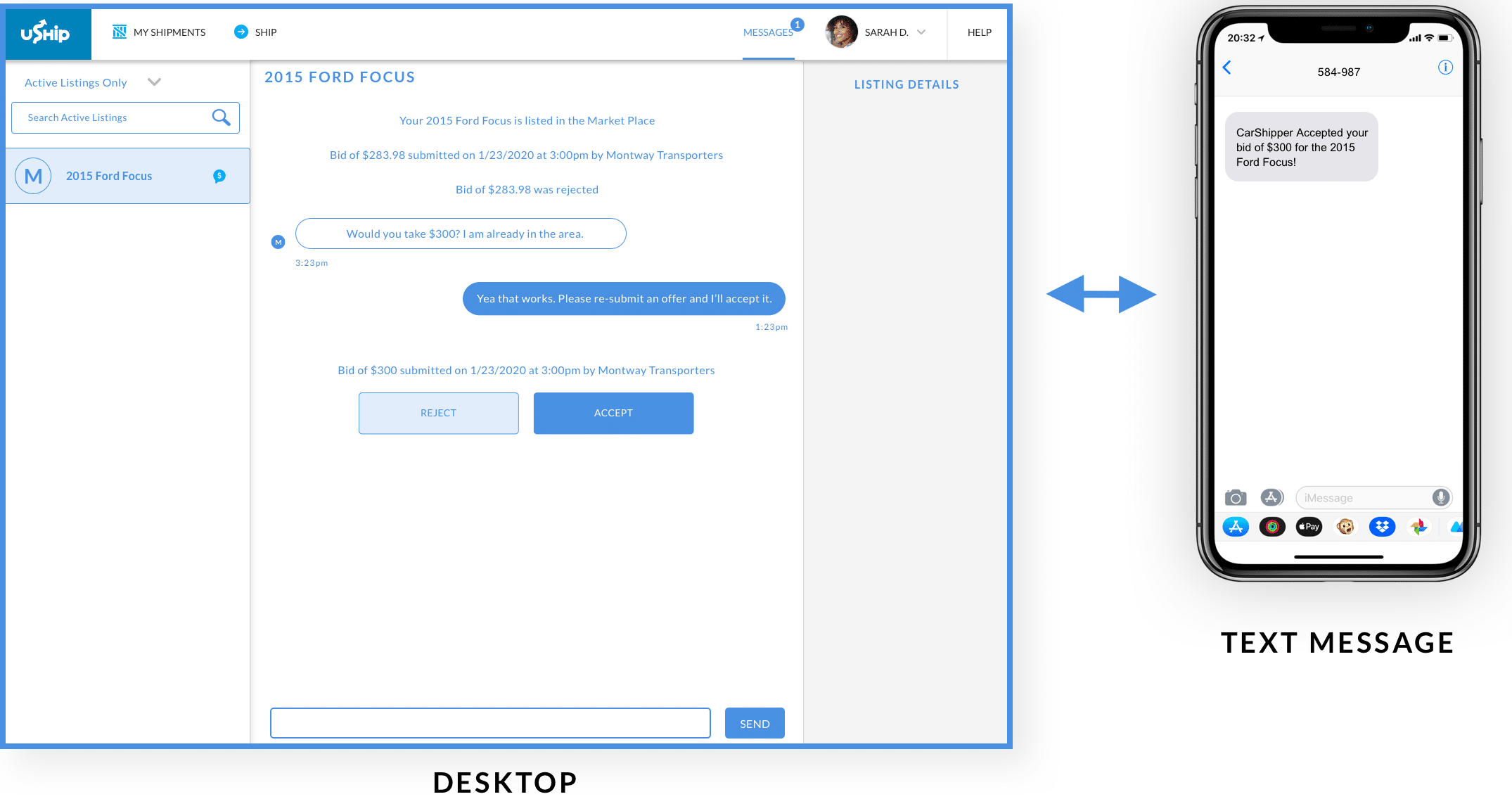 The Carrier is on the way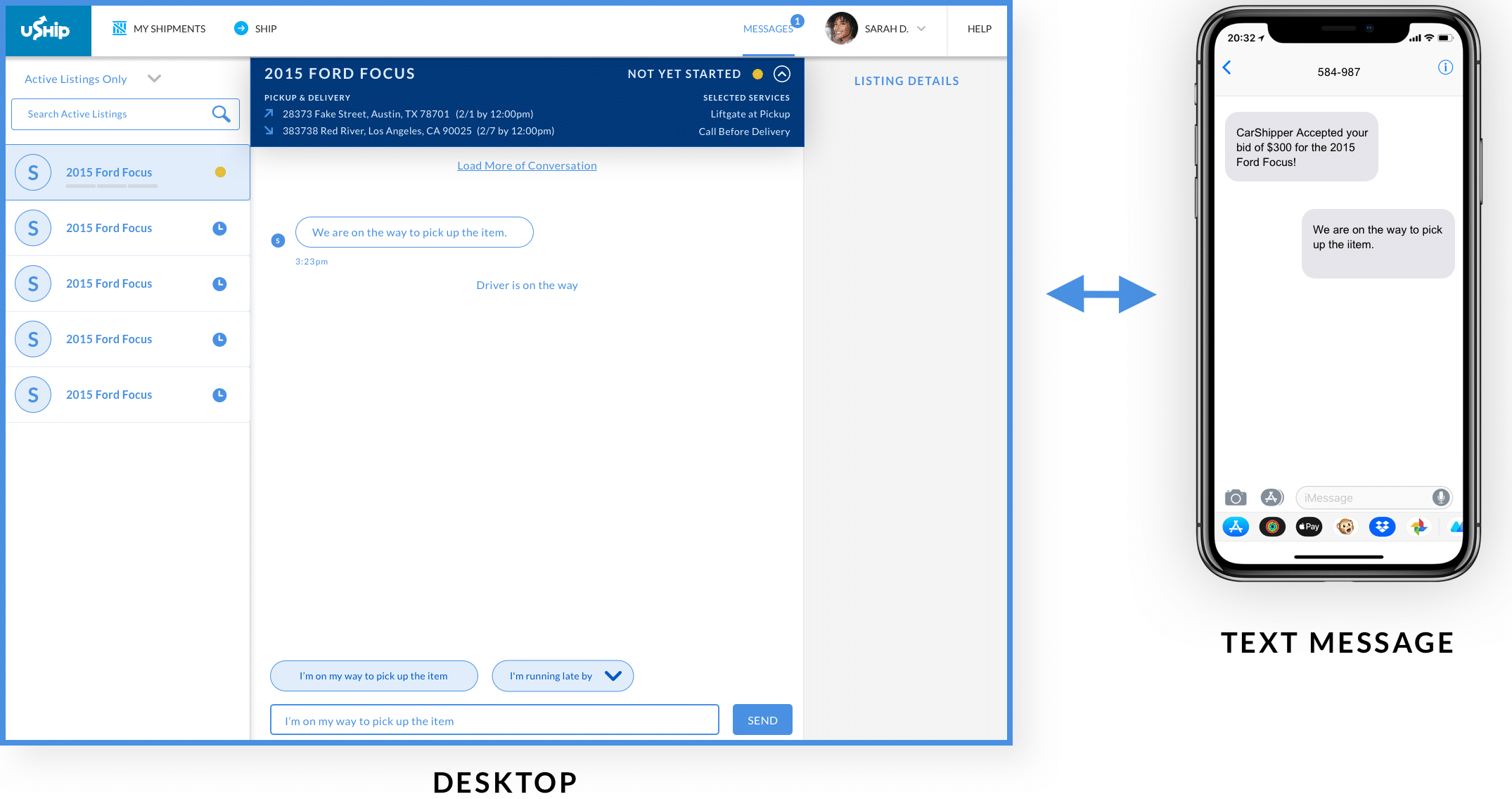 The Carrier is running late

The item is picked up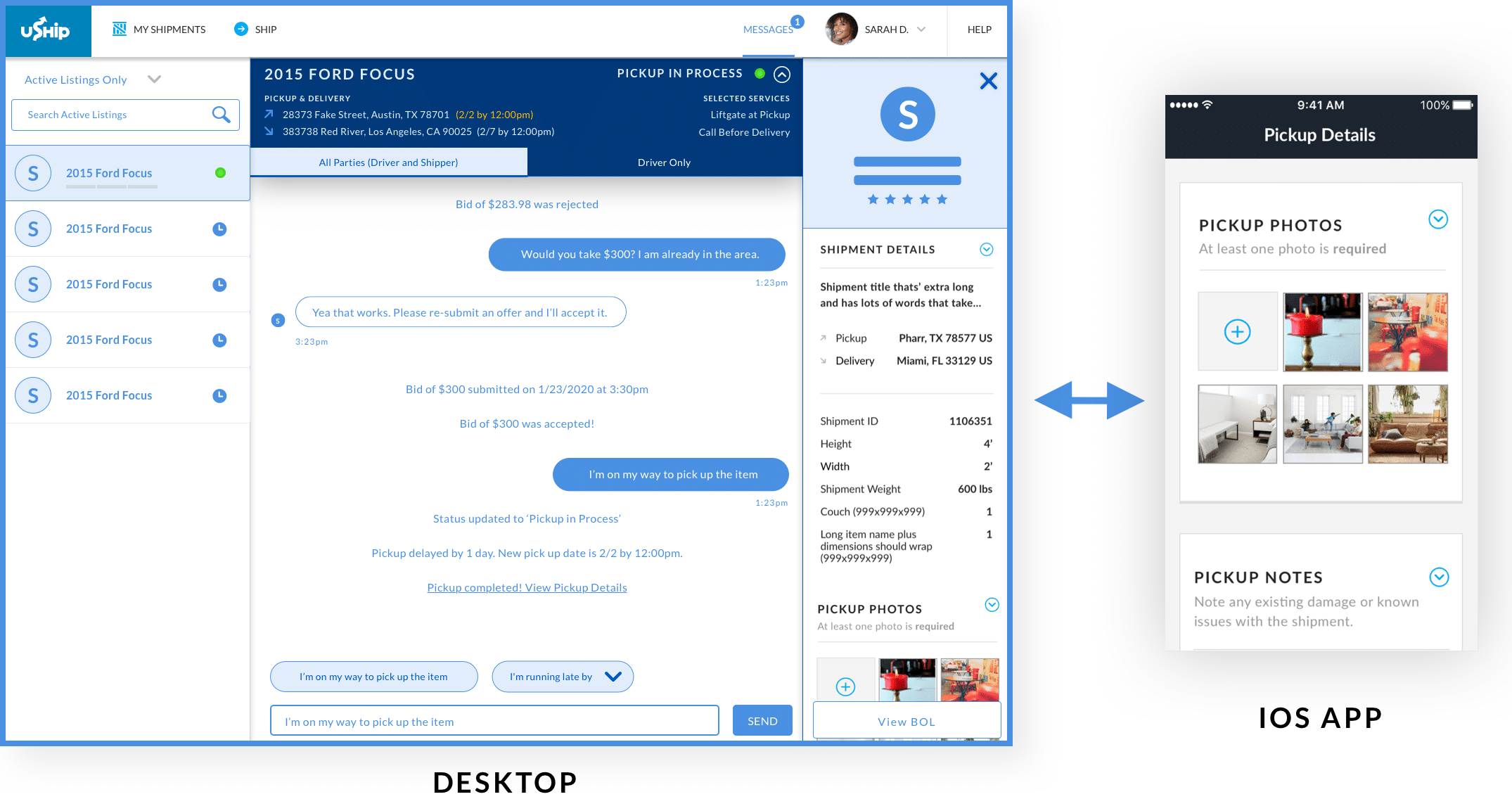 Conclusion
So what next? My hope with this design was to show a possibility, and find a way to work backwards from there. However, this work was put on hold due to roadmap shifts from covid-19.